COVID-19 & Renovations Status:
We are open to care for your pets. Please read our most recent changes on our
coronavirus page
.
As an established pet care center in Charlottesville, VA, we pay close attention to the overall physical and emotional health of the animals to ensure they're a happy, healthy pet! Tours are welcomed, by appointment
**Due to our specializing in high-anxiety pets and our increased grooming volume since Covid, we do need to schedule tours to ensure we have ample time to spend with you. Call (434) 973-4437 to schedule.
Grooming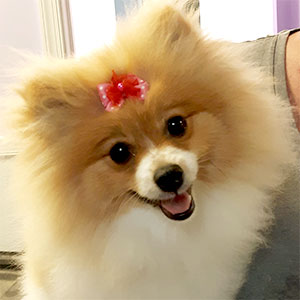 Experienced in all dogs & cats
Health, well-being of all animals imperative
No toxins used at any time
Hand stripping for ultimate coat on terriers
No cage drying for your pet's safety
Boarding & Daycare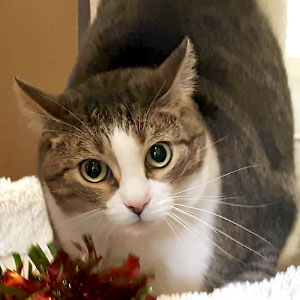 Ideal for every breed from toy to giant
Rehabilitation & geriatric care
Special care of nervous & aggressive animals
Puppy preschool, day care
Basic obedience
---
Boarding & Daycare Rates and Information
Here at Creatures, we base the care on the individual pet's needs, not the weight of the pet.
Boarding
Dogs: $35.00/night
Cats: $20.00/night
There is a fee of $17.50 for dogs and $10 for cats that are picked-up after NOON.
Long-Term Boarding: Boarding periods of one week or greater must be paid in advance. Discounts for long-term stays may only be authorized by management prior to check-in. These are only given by request.
As of April 1, 2023, boarding rates will increase to:
Dogs: $40/night, *additional $5.00/night for all unneutered (intact) males over the age of 6 months or aggressive dogs
Cats: $30/night
Half-day charges will still apply for pick-ups after 12 noon. Those charges will be $20.00 and $15.00, for dogs and cats respectively.
For extreme geriatrics, an additional $5.00/night fee may be applied depending on the condition of the pet and the level of care required (daily bathing, handfeeding, s-q fluid administration, etc.).
Daycare
Daycare is only offered Monday - Friday. Pets that attend Monday through Friday will be expected to pay for four days and will receive one day free.
---
Holiday Policy
There is a three-night minimum. If the reservation is for the minimum and you pick up early, you will be charged for the three-night minimum.
There is a 72-hour cancellation policy. Any change of reservation, or cancellation requires 72-hours' notice to allow us to fill your reservation. Failure to provide 72-hours' notice, results in a 2-night penalty.
Reservations must be held with a Credit Card, which will be billed (the 2-day penalty) in the event of cancellation or reservation change within the 72-hour period prior to original reservation.
2023 Holiday Blocks
During the following dates, Holiday Policies are in effect.
Easter: April 5-10, closed for pick-up and drop-off on April 9
Memorial Day: May 25-29, closed for pick-up and drop-off on May 29
Independence Day: June 29-July 5, closed for pick-up and drop-off on July 4
Labor Day: August 31-September 5, closed for pick-up and drop-off on September 4
Thanksgiving: November 21-26, closed for pick-up and drop-off on November 23
Christmas though New Year's Eve: December 21 – January 2, 2024, closed for pick-up and drop-off on December 25 and January 1, 2024